Genuine Husqvarna Parts, Clothing & Accessories.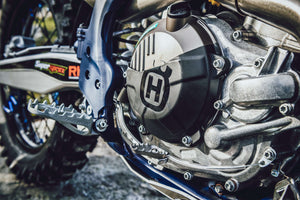 FOR PIONEERS
HUSQVARNA PARTS FINDER
From engine components to brakes, suspension, and exhaust systems, our parts finder will help you keep your Husqvarna running smoothly.
FIND PARTS
SIMPLE. PROGRESSIVE.
As a pioneer in motorcycle development from as early as 1903, Husqvarna Motorcycles has blossomed into one of the most revered European motorcycle brands in modern times.
The Brand.
Pioneering since 1903
Today, Husqvarna Motorcycles is a brand that draws inspiration from a golden age of motorcycling culture, renowned for many ground-breaking achievements and unique revolutionary steps that has changed motorcycling forever.